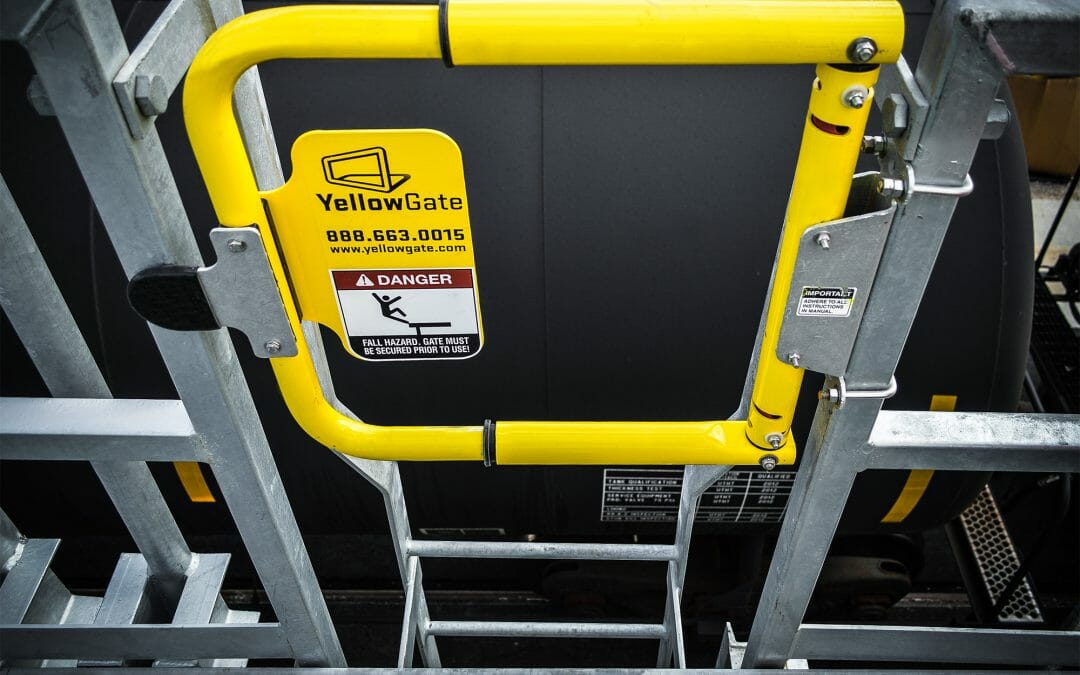 In addition to the standard outfitting of a warehouse or manufacturing facility, there are many upgrades and extras that can be installed. Some provide better access, others maximize usable space, and some are essential for additional safety. One such integral upgrade is custom swing safety gates from Northern Platforms. Next, we will review some benefits and applications of safety swing gates from Northern Platforms. Keep reading to find out more.
Benefits of Safety Swing Gates
Safety swing gates provide passive fall protection for personnel working at heights, reducing the risk of injury or worse outcomes. This upgrade is commonly installed to supplement the safety of conveyor crossover stairs, working platforms, crossover platforms, factory crossover stairs, rolling stairs, loading platforms and more. Below we will cover some of the manufacturing settings safety swing gates can be used in and the key ways they enhance the work area while keeping your staff safe.
Reduced Risk in Busy or Elevated Locations
Whether in a warehouse or another workspace, there will always be areas that pose a higher risk of slips and falls. These areas include rooftops, catwalks, ladder tops, and elevated platforms. By having a custom safety swing gate from Northern Platforms in those places, you can reduce the risk of slips and falls significantly and simply. Not to mention, by doing so, you also make your employees safer, more comfortable and, therefore, more efficient.
Enhanced Foot Traffic Safety Around Machinery
Mostly but not only applicable to manufacturing facilities, safety swing gates are also essential for separating foot traffic from moving machinery. In addition, safety swing gates are needed whenever factory crossover stairs are installed. So regardless if your application is for bypassing manufacturing machinery or other obstacles, Northern Platforms' safety swing gates from YellowGate provide enhanced safety and security.
Improved Ladder and Elevator Access and Protection
Your employees climbing a ladder or using an elevator to access equipment or other items poses a safety hazard. However, with the proper precautionary measures, you can mitigate that hazard. In the case of an elevator, safety swing gates can prevent workers from stepping into the shaft of the unit and prevent items within the elevator from falling over while in use. In the case of a ladder, a safety swing gate from Northern Platforms prevents workers from accidentally walking directly into the opening of the ladder. In both cases, our YellowGate swing gates protect your employees from fall accidents.
Increased Security and Access Restriction
In addition to being a valuable safety feature, safety swing gates can serve as barriers to restricted areas, thus protecting your equipment and wares from access by unauthorized personnel or visitors. In summary, Northern Platforms' safety swing gates have various uses and are a valuable and often essential addition to any manufacturing facility.
YellowGate Safety Swing Gates from Northern Platforms
Northern Platforms is proud to partner with customers in the rail, trucking and transport, marine, oil & gas, forestry and related heavy industries to ensure they have access to the safety equipment that makes achieving their daily operations as safe and efficient as possible. Our first priority is, and always will be, supplying you with quality, safe access solutions and services you can count on when it matters most. From products from top brands like YellowGate, ErectaStep, RollaStep and more to turnkey services and preventative maintenance, Northern Platforms has your site safety needs covered. Contact us today to learn more!