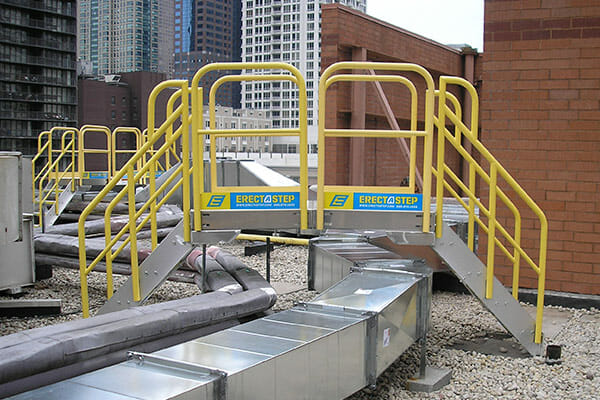 Northern Platforms Ltd is the leader in the supply of safe access equipment, loading racks, and loading arms. We pride ourselves in providing high quality equipment and products supported by a strong commitment to superior customer service.
Since 2002 we have partnered with industry leaders for critical components to ensure that your truck or rail loading system will work as promised. Northern Platforms Ltd is honored to be a distributor of safe access equipment in Canada. Northern Platforms Ltd is also a platinum distributor for OPW Engineered Systems in Canada.
We are a family owned and operated business based out of Leduc, Alberta. We have successfully completed numerous projects all over Western Canada & the Pacific Northwest by offering our customers cost effective solutions for their specific requirements. We are committed to earning your trust as a long term reliable business partner. We provide solutions when you need them, supply superior quality products, and we are committed to on time delivery.
Northern Platforms Ltd will be there before the project begins, and we will be there long after the equipment is installed
Northern Platforms Ltd operates on the very simple philosophy that our main task is to ensure that every one of our customers is completely satisfied with the products and services received, will not hesitate to contact us again for future equipment requirements and will gladly promote us internally to other plants and facilities within their organization.
Our objective is to supply each customer with the most effective mix of components and services for their specific applications needs. The goal of Northern Platforms Ltd is to be recognized within the loading rack and loading arm business as the most knowledgeable "go to" source for safe access, loading racks, and loading arms. For over 20 years we have provided our customers with the personal touch and attention to detail that larger companies often forget and don't have the time to address.
We have the experience and resources to meet and exceed your expectations but we're small enough to treat each one of customers with the importance that they deserve. We pride ourselves on being conscientious, reliable and honest and we are committed to doing the right thing in every situation.