Saferack, the world leader in industrial safety and terminal loading systems. Saferack is designed to provide a safer and more efficient work environment for employees working with truck and railcar loading platform systems, maintenance work platforms, and rolling platforms. With its long platform systems, fall protection systems, and ergonomically advanced loading gangways, Saferack offers a comprehensive solution to the countless health risks that employees face when working with hazardous materials.
Saferack understands how important it is for businesses to ensure their employees are safe while on the job. That's why their products strive to provide our customers with innovative solutions that will help them reduce risk and increase profits. With our cutting-edge technology and commitment to customer service, you can trust Saferack to keep your workplace safe and productive.
WHY YOU SHOULD CHOOSE SAFERACK AND NORTHERN PLATFORMS
Better Value: Every truck and railcar loading platform system comes with world-class customer service, advanced technology, quality designs and years of experience.
Collaborative Approach: We coordinate with your team, local engineering, and other key stakeholders to provide complete—and seamless—solutions for truck and railcar loading platforms and systems.
Superior Service: We listen, we ask the right questions and we're on-site (and available) throughout the entire process, from design and engineering to manufacturing and installation of your railcar and truck loading platform facility.
SAFERACK FEATURED PRODUCTS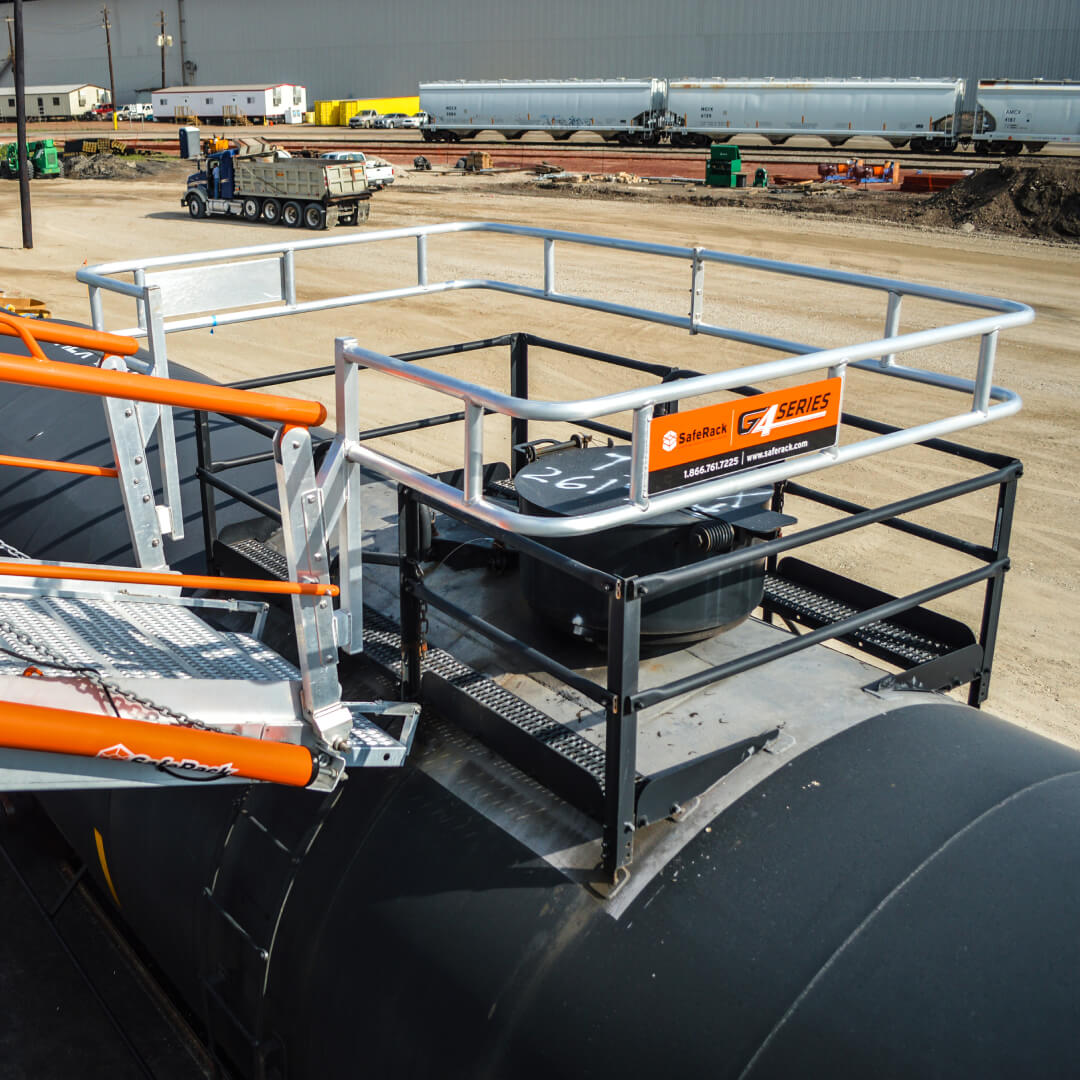 STANDARD GANGWAY SAFETY CAGES
SafeRack's 2-rail safety cage is often used in railcar bulk loading applications and is designed to sit atop a railcar's crashbox, closing gaps and ensuring a safety working environment for workers.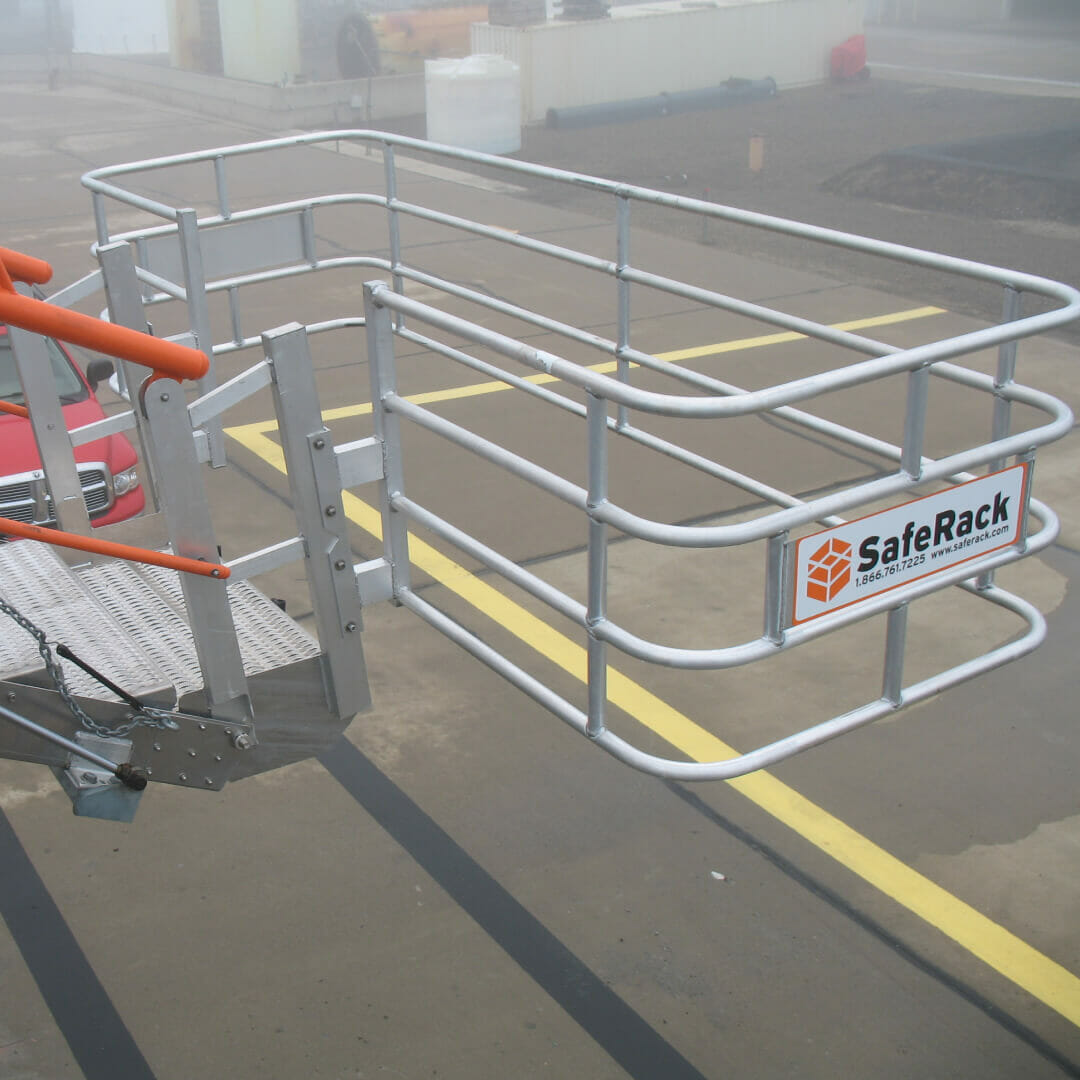 CUSTOM SAFETY CAGES & SAFERACK MAXXRACK SYSTEM
Built to articulate and self-level, SafeRack's SAS gangways are designed to accommodate varying heights of vehicles with a typrical working range of 40° below hortizonal and 45° above horizontal.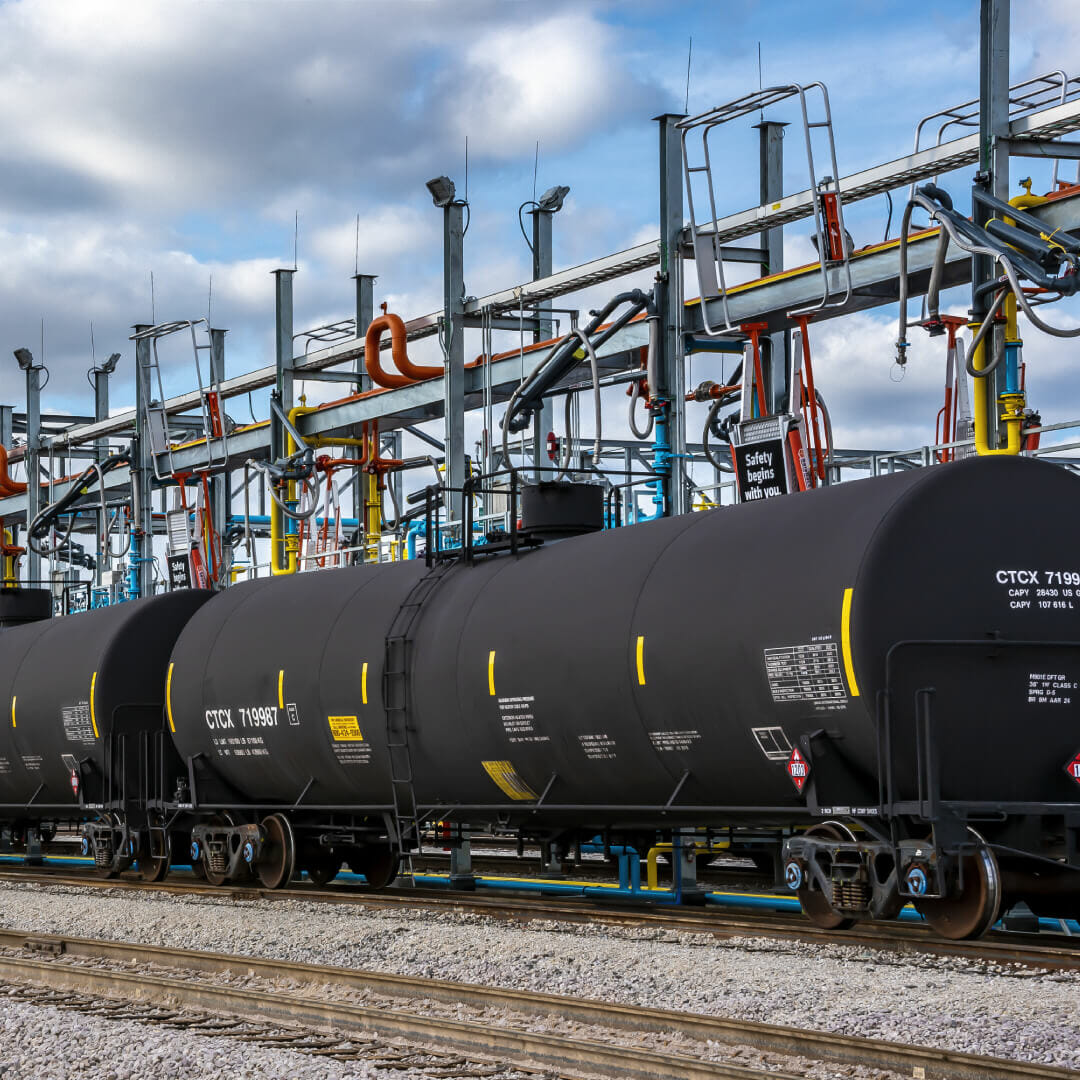 RAILCAR LOADING RACKS
Turn Rail Cars Quickly and Safely. Trains come in all shapes and sizes. As a result, you need a flexible railcar loading safety system that easily accommodates every configuration that rolls into your station.